MonaLisa Touch
A referral is welcome but not essential for your MonaLisa Touch treatments. Included is a full consultation and assessment by an experienced female gynaecologist to assess your individual needs.
Treatment for a Dry or Itchy Vagina
MonaLisa Touch is a treatment for women who have a dry and itchy vagina. It is a non-invasive alternative to Hormone Replacement Therapy for the treatment of symptoms related to Vaginal Atrophy.
What is Vaginal Atrophy?
Vaginal Atrophy occurs as women age. Common symptoms can include: dyspareunia, urinary incontinence, itchiness, burning, dryness, mild prolapse and laxity, pelvic pain, pain with intercourse, urinary incontinence or recurrent urinary infection.
How will I benefit from the treatment?
Most patients experience a noticeable improvement after just one MonaLisa Touch treatment however a course of three treatments month apart is recommended. Patients can return to their normal daily activities immediately following a MonaLisa Touch procedure. The post treatment instructions are to avoid any sexual activity and avoid strenuous exercise for 5 days.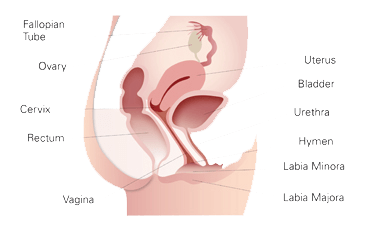 What is involved?
It is a five minute, pain free procedure that has no downtime and is suitable for almost all patients suffering from the effects of Vaginal Atrophy. MonaLisa Touch is a low risk procedure that provides longer lasting improvements than HRT. However, it can be used in conjunction with HRT, as an alternative treatment for patients who are not suitable for HRT or for those patients who have found HRT to be ineffective. Dr Burrows will discuss your particular symptoms prior to the procedure and allow time to answer any questions or concerns.
How does it work?
MonaLisa Touch works by stimulating the body's own regenerative processes to create more hydrated and healthy cells and to improve the vascularity of the vaginal mucosa. This has a direct effect on the integrity and elasticity of the vaginal wall and increases the acidity of the vaginal environment to more normal levels. In general terms MonaLisa Touch improves the function and health of the vagina.
Recent Developments
The Monalisa Touch is the established worldwide recommended laser treatment for atrophy by practicing specialist gynaecologists to treat vaginal atrophy symptoms. Your specialist will also discuss other causes for pain and painful intercourse, and possibly even recommend pelvic floor physiotherapy and counselling.
The feedback from the Australian doctors performing the treatments is that MonaLisa Touch is consistently exceeding their expectations. And for many of the patients who have experienced the MonaLisa Touch procedure it has been life changing.
MonaLisa Touch is proving to be an exciting and effective solution for many women experiencing the symptoms of Vaginal Atrophy.
The literature and publications are regularly updated on this website.
Click on the "Monalisa Touch International Scientific Community Recognition" document below. There are now over 40 publications in scientific peer reviewed journals pertaining to this particular laser treatment, and we are happy to share the evidence with you.
An International European Meeting was held in Rome on 17 Nov 2018, presenting the above data, new research developments and was attended by over 200 European gynecologists. Notable speakers included – Prof Stefano Salvatore, from the San Raffaele Hospital in Milan Prof Roberto Angiolio from the Capus Bio – Medico in Roma – presenting on the laser treatment in both a retrospective study, and a prospective study on the laser treatment for urinary incontinence as a new therapeutic option. A multicentre study is being conducted in Milan, San Marino, Florence and Rome Biomedica Doctor Maurizio Filippini, director of Gynaeology Endscopy in Milan and Doctors Tiziana Pagano from Naples presented date on the laser therapy use in oncology patients. Doctor Dario Recalti of Milan, and Prof Antoniao Perino of Palermo presented a pilot study on the use of laser for overactive bladder symptoms. Doctor Siliquini presented some data on a new indication for laser, to cure vaginal atrophy in breastfeeding. 5 other respected gynaecologists presented European data.
In the United States, the Monalisa Laser is in John's Hopkins (rated the number one hospital in the USA), the Cleveland Clinic (rated number two) as well as Harvard and Stamford. A large number of quality USA trials are also nearing completion, and I will update this site as they come on line.
Finally it was estimated (DEKA laser) that in this year (2018), over 1 million women in 75 countries around the world have had the SmartXide Monalisa Touch laser treatment for a variety of symptoms.
MonaLisa Touch® International Scientific Community Recognition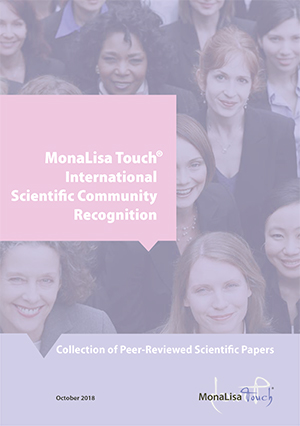 Patient brochure